By Benash Nazmeen Assistant Professor in Midwifery at the University of Bradford and consultant on ARM@DA with a special interest in Health inequalities and Equality, Diversity and Inclusion, and ARM@DA Research Fellow Georgia Clancy.
Research is an essential aspect of healthcare, but it has not always been inclusive of diverse populations. Historically, research has been conducted on specific groups, often excluding individuals from underrepresented communities. As a result, research findings may not accurately reflect the experiences of these groups, and this can lead to disparities in healthcare.
However, there is now a growing recognition that research needs to be more inclusive and that all individuals, regardless of their background, should be actively included and approached to participate in research. When designing the ARM@DA project, we were acutely aware of the current inequalities in UK maternity and the importance of making our work inclusive. In this blog, we'll be reflecting on some key Equality, Diversity, and Inclusion (EDI) steps that we've incorporated into ARM@DA.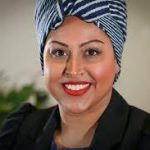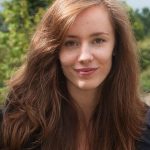 Making Research More Inclusive from the start
To make research more inclusive, researchers need to actively seek out and include individuals from diverse backgrounds in their studies. This includes individuals from underrepresented racial and ethnic groups, individuals with disabilities, and individuals from different socioeconomic backgrounds. This should be incorporated within the proposal, aiming towards representation of the national, regional or local demographics.
Since ARM@DA is a realist review we aren't conducting empirical research. However from the start we established stakeholder groups to shape and refine the project. We've partnered with community organisations and advocates such as the Nottingham Maternity Research Network (NMRN), Sister Circle (formerly Women's Health & Family Services) and the National Autistic Society to help establish these groups. Community engagement can help build trust and facilitate a more meaningful collaboration between researchers and those closest to the topic. We've meet with our stakeholder groups periodically to update them on the project, get their feedback on where we're at and ideas for going forward.
To help overcome barriers to participation, we've provided compensation to our stakeholders in appreciation of their time and effort. We've also asked them to complete a short, anonymous demographic questionnaire so that we can report on the level of diversity we achieved and consider the impact on the project.
Incorporating EDI into screening, coding and analysis
When screening papers for inclusion in our realist review, we were particularly sensitive to studies reporting on under-presented groups and increasingly became aware of the lack of data currently published on people from diverse backgrounds.
When extracting the study characteristics we paid close attention to the EDI of those studies, taking note of those reporting on participant characteristics such as race, ethnicity, language and socio-economic status to help contextualise their findings. This also helped us understand the extent to which the review would allow us to speak to the experiences of a diverse range of women.
Our sensitivity to EDI continued into the coding and analysis stages, helping us to identify patterns and trends in the data. For example, that individuals from certain racial or ethnic groups could experience a higher burden or specific barrier to accessing digital maternity care. By understanding these patterns, as well as the strength of the data supporting them, we adapted our research strategy to include more consultations with underrepresented groups to strengthen our findings. This will also influence the recommendations we make to help address disparities and promote more equitable (digital) healthcare.
Finally, we try to be reflexive as a team by discussing our own positionalities and privileges that impact our approach to the ARM@DA project, our interpretation of data and presentation of findings.
Benash's top tips for inclusive healthcare research
Educate yourself on EDI principles and their importance in research.
Seek out partnerships with community organisations and advocates to help recruit diverse participants.
Ensure that informed consent documents are written in plain language and are culturally appropriate.
Regularly assess the diversity of your research team and actively seek out diverse perspectives and experiences.
Consider the potential impact of your research on marginalised communities and seek out opportunities to promote equity and social justice in healthcare.